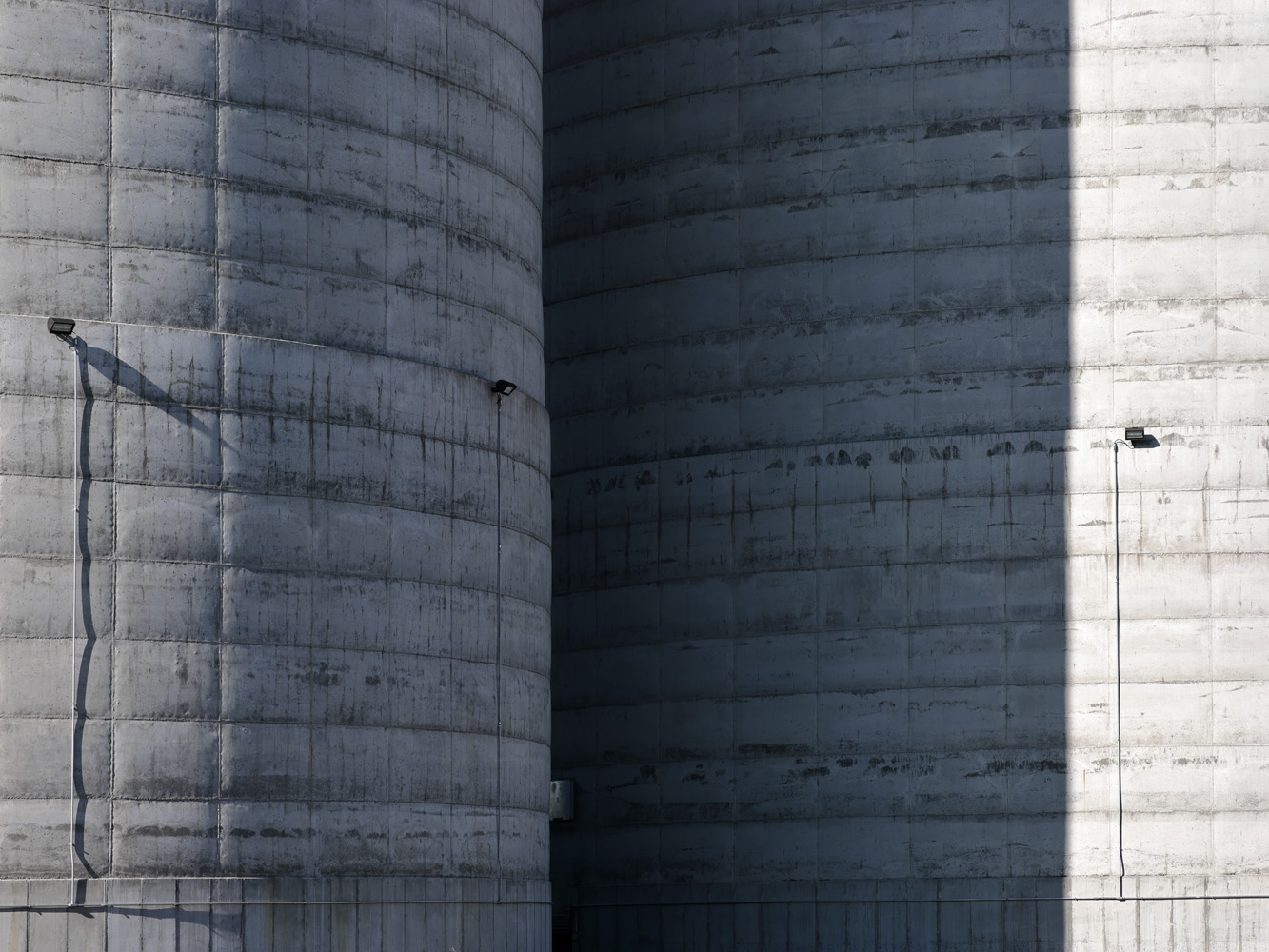 Grain
These fantastic structures are all over the place, here in my back yard—so to speak. And yet it was only recently that it occurred to me to photograph them, when I came across the patchwork patterns on the silos in #22. But I'm late to the party. I remember vaguely from my own studies in architecture years ago that Le Corbusier was fascinated by grain elevators and silos, but I didn't know his interest was piqued by photos taken by Walter Gropius. A brief search of the internet turns up an excellent paper by María Cabrera Vergara,
The portrait of Industrial Artefacts: the Trigger of a New Appreciation
a good read, and of particular interest to a photographer who's also a recovering architect...
And for a tortured rationalization of my general artistic approach, click
HERE
.